What have you been up to with the longer days? I love this time of year and getting to spend so much time outside.
Right now I am so excited- we just got a new fence for our back yard and it's like Christmas in May! We have been telling our kids we wouldn't get a new fence or a dog unless we won the lottery. So now that we have a new fence you know what they are thinking. They are already talking dog names. Ummm we love dogs but not anytime soon...
The new fence has already made such a difference to the whole family. It has opened up the yard and extended our outdoor play time. Before we had a short picket fence that only enclosed part of our back yard. It was cute and I liked the look of it but we wanted more privacy and a feeling of security. It's a little hard to describe without showing loads of pictures but there is a retaining wall on one side of our lot that the picket fence met up to. A stray dog could jump in our yard before, and people could cut through our yard where it wasn't enclosed. There is a natural wooded area on the back side of the lot that was outside of the fence.
BEFORE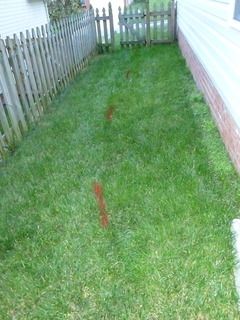 Now we have a 6 foot tall wooden privacy fence for security and privacy.
We opted for arched gates for a more decorative look.
AFTER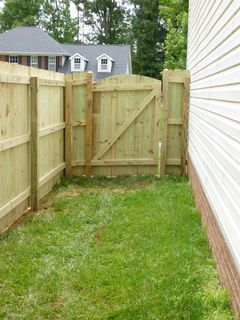 BEFORE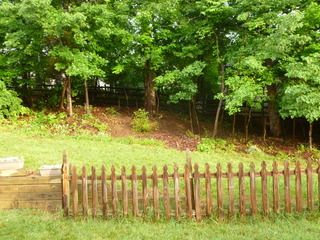 AFTER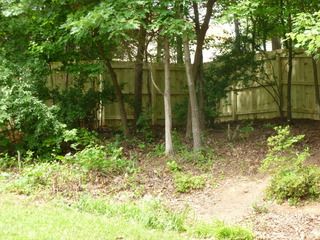 We just realized that we can take some yard toys (mainly a battery operated children's jeep) in the back yard that we couldn't before. YAY for wider gates. Our property is fenced in all the way to the back now so it is a great feeling to know I can let the kiddos out to play in the back yard and not have to worry so much. I'm thrilled that we finally took the plunge and fenced in the whole back yard. Pretty cool!
So if you live in a house as opposed to an apartment, condo or townhouse, do you have a fence and what kind? What do you prefer?